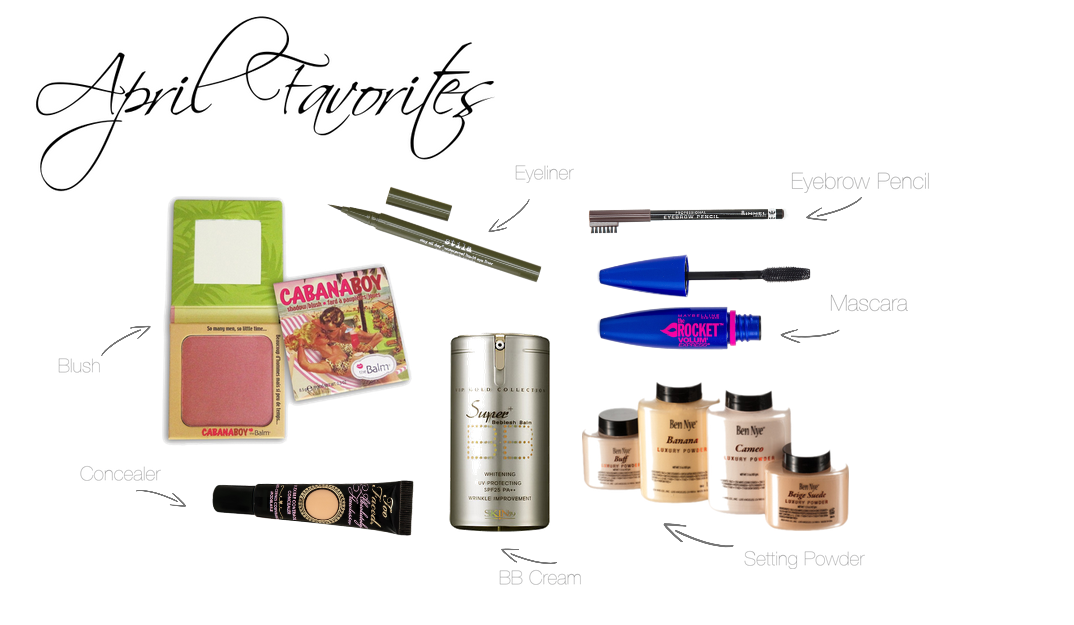 RO
Salutare. Am revenit din nou cu o postare cu produsele care mi-au placut in ultima perioada.  A trecut ceva timp de la ultima postare de acest gen, dar daca nu ati vazut postarea cu favoritele lunii Ianuarie, puteti sa o accesati dand click AICI. Va recomand sa accesati linkul pentru ca cateva dintre produsele preferate ale acestei luni se regasesc in acea postare, asa ca acum nu voi vorbi prea mult despre ele. Asa ca sa incepem…
EN
Hello there. I'm back again with another post of my product favorites.  It has been a while since my last favorites post, but if you have not seen it already, i reccomend that you click HERE because three of the products mentioned in this post have been described there. So let us begin…
1. SKIN79 Gold Super Plus BB Cream 40 gr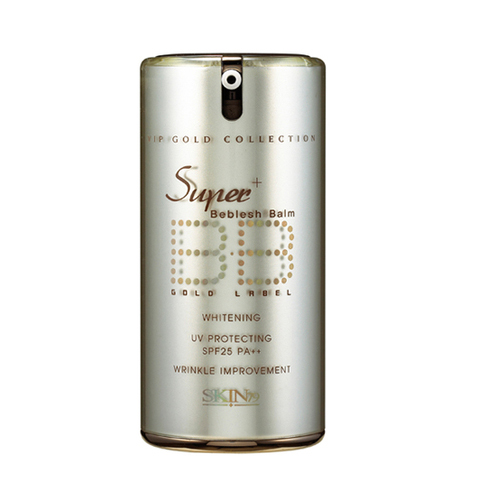 RO
Probabil ati auzit de faimoasele BB cream. Sunt noua moda in materie de baza de machiaj/fond de ten. Dar poate ca nu ati auzit, sau nu ati mai testat BB cream-uri asiatice. Au total alta textura, factor de protectie mult mai mare, si un finish mult mai placut.
Acest BB Cream este al doilea BB cream incercat de mine, celalalt fiind cel de la Misha. Avantajul celui de la Misha este ca vine in mai multe  culori, iar acesta vine doar in o culoare. Dar ambele sunt la fel de bune. Are factor de protectie 25 si pretinde sa ajute la diminuarea ridurilor si la deschiderea la culoare a fetei.
Despre factorul de protectie pot sa spun ca intr-adevar il are, pentru ca am fost recent la un eveniment sportiv in aer  liber (cititi aici),  iar la finalul evenimentului pe umeri si pe spate eram arsa, iar pe fata nu eram nici macar putin rosie. Asta tinand cont ca eu de obicei ma ard pe nas si pe obraji. Cat despre celelate doua puncte, nu am observat nici o diferenta in aspectul fetei, nici in bine nici in rau.
Acestea fiind spuse, este un produs foate bun, care uniformizeaza putin tenul, rezista bine pe parcursul zilei, iar un alt punct in plus este ca nu ai nevoie de mult pentru a acoperi intreaga fata. Un mic dezavantaj ar fi ca ambalajul este destul de mare pentru cat produs este in el. Este cam de doua ori mai gros decat un flacon de fond de ten, la acelasi gramaj. Iar un alt dezavantaj ar fi ca trebuie comandat de pe internet, si am inteles ca exista destul de multe replici in comert. Deci trebuie avut grija de unde il cumparati.  Eu l-am achizitionat de pe Ebay cu 22$.
EN
You have probably heard by now of the famous BB creams. They are the new makeup trend. However, you might have not heard of the asian BB creams. They are a totally different product that their european equivalents. They have different textures, higher SPF and a much nicer finish. This BB cream is the second one i have used. The first one was the one from Misha. The advantage with the one from Misha is that it comes in a greater selection of colors, but these two are pretty much the same otherwise.
The Skin79 BB cream has an spf 25, and it claims to diminish wrinkles and whiten the skin. The first claim i have tested quite recently when i went to a fitness event (read here) where i was wearing this product all over the face. At the end of the event i had sunburns on my back and shoulders, but my face was perfectly fine. And i ususally get sunburns on my nose and cheeks. As for the other two claims, I have not seen a difference in my skin's appearance. It is not better, but it is not worse either.
This being said, this is a great product, that helps to even out the skin, lasts great throuout the day and you don't need a lot of product to cover the entire face. A small disadvantage can be that tha packaging is quite bulky for the amount of product that is inside. It is about twice as wide as a foundation bottle. Another disadvantage is that you have to order it online, and some people say that there are many fakes on the market, so you must be really carefull where you buy yours from. I got mine from Ebay for 22$.
2. Too Faced Absolutelly Flawless Concealer in Vanilla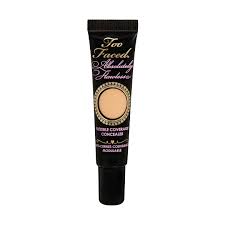 RO
Am vorbit despre acest produs in alta postare, asa ca daca doriti sa aflati mai multe despre el, dati click AICI.
EN
I have already discussed this product in a previous post, so if you are interested to know more about it, please click HERE.
3. Ben Nye Luxury Powder in Cameo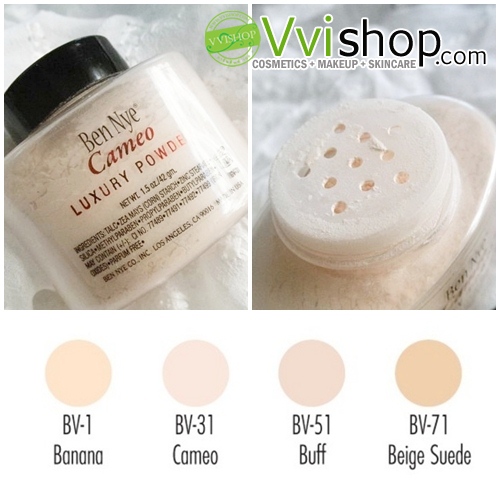 RO
Acesta este probabil un alt produs care nu este extrem de popular, dar este incredibil de eficient. Ben Nye este specializat in cosmetice pentru teatru din cate am inteles cand m-am documentat pentru acest produs, asa ca puteti fi siguri ca produsele lor vor rezista la o utilizare in conditii normale.  Eu folosesc aceasta pudra pentru a seta crema BB,  ca sa fiu sigura ca nu se intampla nimic cu ea pe parcursul zilei. Aceasta pudra este incredibil de bine maruntita, si ofera pielii un aspect aproape mat, catifelat. Daca se aplica prea multa pielea incepe sa arate neplacut, asa ca trebuie avuta putina grija la aplicare.
Eu sunt foarte multumita de ea. Am aceasta pudra de 2 ani, si abia daca am consumat un deget din ea. Vine in mai multe dimensiuni, dar eu o am cea de 42 de grame. Nu imi pot inchipui ca o voi termina-o vreodata, atat de mult produs este intr-o cutiuta.
Un mic dezavantaj ar fi ambalajul. Orificiile prin care iese produsul sunt destul de mari, asa ca trebuie avuta putina grija, pentru ca exista riscul sa umpleti zona de machiaj si hainele voastre de pudra.
Oricum, este un produs care isi merita toti banii. Preturile variaza de la 12 la 28 de dolari, in functie de gramajul ales.
EN
This is another product that is not as popular as it should be, but is incredibly good. From my researches, Ben Nye specializes in stage makeup, so you can be sure that their product will work wonderfoully in a normal enviroment. I use this powder to set my BB cream, so that i can be sure that nothing happens to it throughout the day.  The powder is very fine mild, and it gives the skin a natural, soft, almost matte finish. But you have to be sure not to apply to much, because if you do, the result is not pretty.,
However, i am very pleased with this powder. I have had it for about 2 years, and i have barely used a finger of it. It comes in various container sizes, but i have the one in 42 grams. I cand't imagine ever going through all of it, tough.
A small disadvantage is the packaging. The swifter allows too much product to come out at once, so you must be very carefull not to get the product all over you or the working area.
Anyway, it is a great product, which deserves every dollar i payed on it. The prices range between 12 an 28 dolarrs depending on the chosen size.
4.  Too Faced Chocolate Soleil Bronzer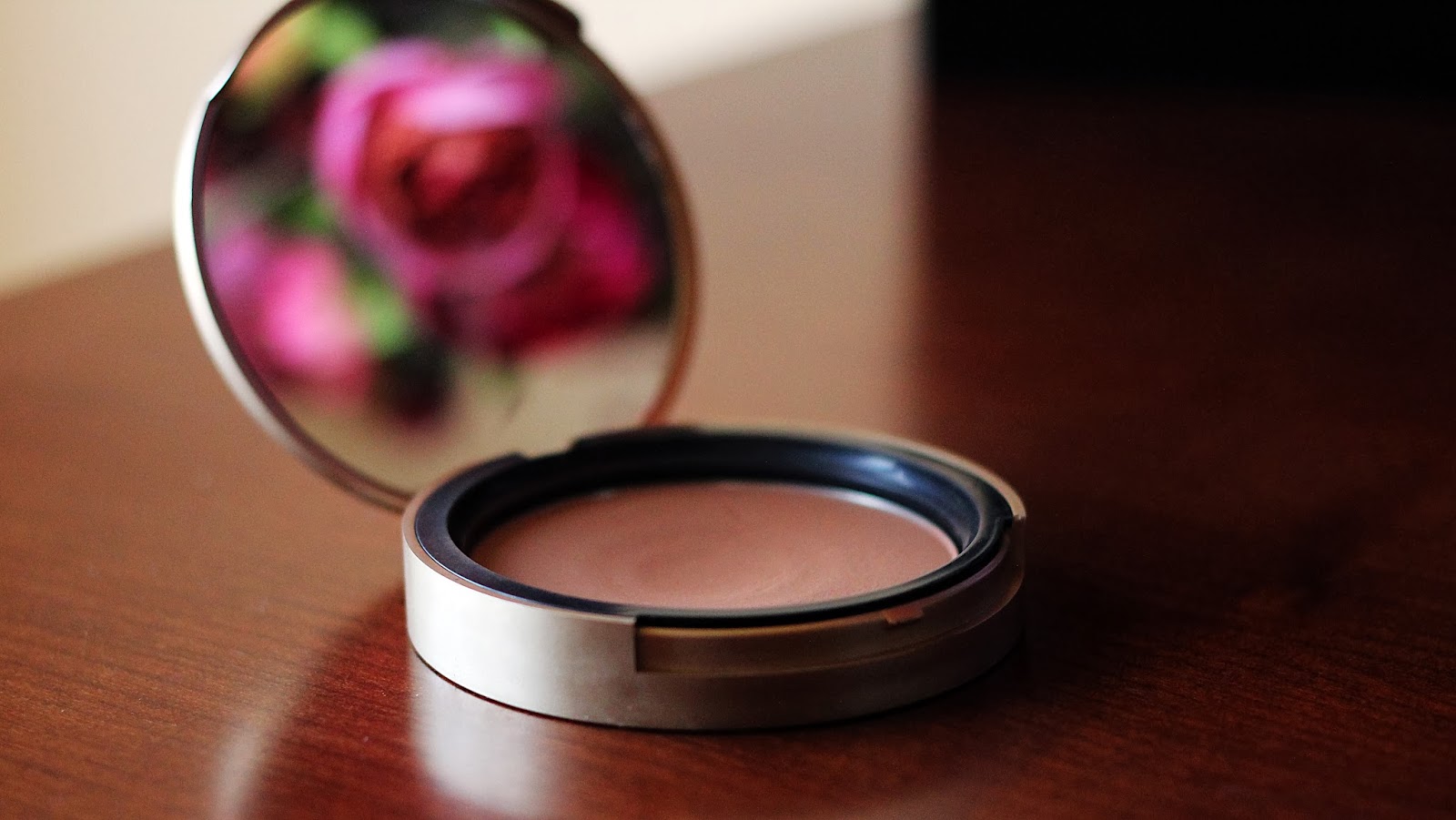 RO
Si despre acest produs am vorbit in postari anterioare, asa ca daca va intereseaza detalii despre el, puteti da click AICI si AICI.
EN
I have also talked about this product in two previous posts, so if you are interested in it, you can click HERE and HERE.
5. The Balm Cabana Bow Blush
RO
Acesta este un Blush pe care il am de ceva timp, dar doar in ultimele doua luni pot sa spun ca am inceput sa il folosesc cum merita.  Are o nuanta trandafirie, usor sidefata care da un aspect sanatos obrajilor si intregii fete. Nu prea am mare lucru de spus despre el, decat ca este o culoare draguta, care probabil s-ar potrivi tututor, este foarte pigmentat, deci trebuie avuta putina grija la aplicare, rezista bine pe parcursul zilei si ambalajul este subrire si dragut. Numai plusuri 🙂
Pretul a fost undeva in jur de 25$.
EN
This is a blush that i have had for quite a while now, but up until these past few months i have neger trully used it. It has a pretty dusty rose color, shightly shimmery, but it gives the skin a healthy flush. I don't real;ly have much to say about it, except that it has a pretty color which will probably go well with a lot of skin tones, it is highly pigmented, so you must be carefull when applying it, it lasts well throughout the day and the packaging is thin and cute.
The price was somewhere around 25$.
6. Stila Stay All Day Waterproof Eyeliner in Moss
7.  Rimmel Professional Eyebrow Pencil
8. Maybelline the Rocket Mascara
RO
Despre aceste trei produse am discutat in postarea cu Favoritele lunii Ianuarie . Singura diferenta este culoarea linerului de la Stila, care de data aceasta este in culoarea MOSS.
EN
I have already discussed about these three products in the January favorites post. The only difference is that the Stila liner this month is in the color MOSS.
RO
Sper ca v-a placut aceasta postare si ca ati gasit ceva folositor prin ea.
Pana data viitoare va pup si astept sugestiile si comentariile voastre.
Oana
EN
I hope that you enjoied this post and that you have found somenthing usefull or interesting in it.
Until next time I am looking forward to your ssuggestions and comments.
Kisses,
Oana